Thu Nov 12, 2020

12 Projections for 2020 (Part 11)

To understand what this is about, you should read the intro.
November: Bertin-Rivière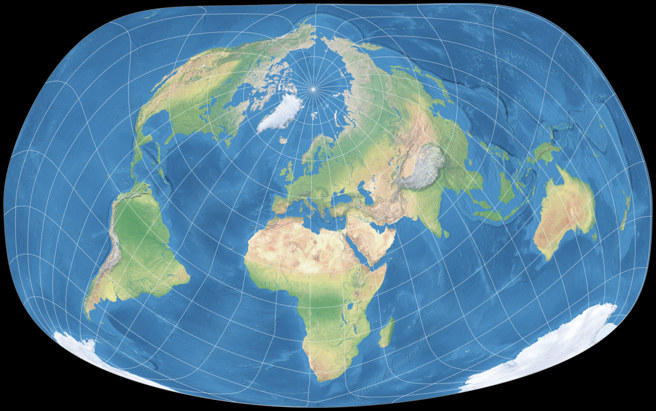 Bertin-Rivière
Creator
Philippe Rivière (2017)
Group
Miscellaneous
Property
Compromise
Other Names
Remarks
Inspired by a 1953 drawing by Jacques Bertin, see Bertin Projection (1953).


I will say nothing here, because …
well, I don't know anything to say that I did not already say in January.
So, see you in December!
For the image in the calendar, I used a slightly modified version of Natural Earth II with Shaded Relief, Water, and Drainages. Projected to Bertin-Rivière with G.Projector.
My 2020 Map Projection Calendar
To read another part of my 2020 map projection calendar series, select the desired month.