Showing all blogposts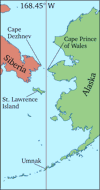 My preferred map projection center (for world maps in equatorial aspect) to avoid interruptions of land is at 11.55° East.
In this blog post I explain how I came up with this specific value. I also take a quick glance at other ways to prevent the severing of land.